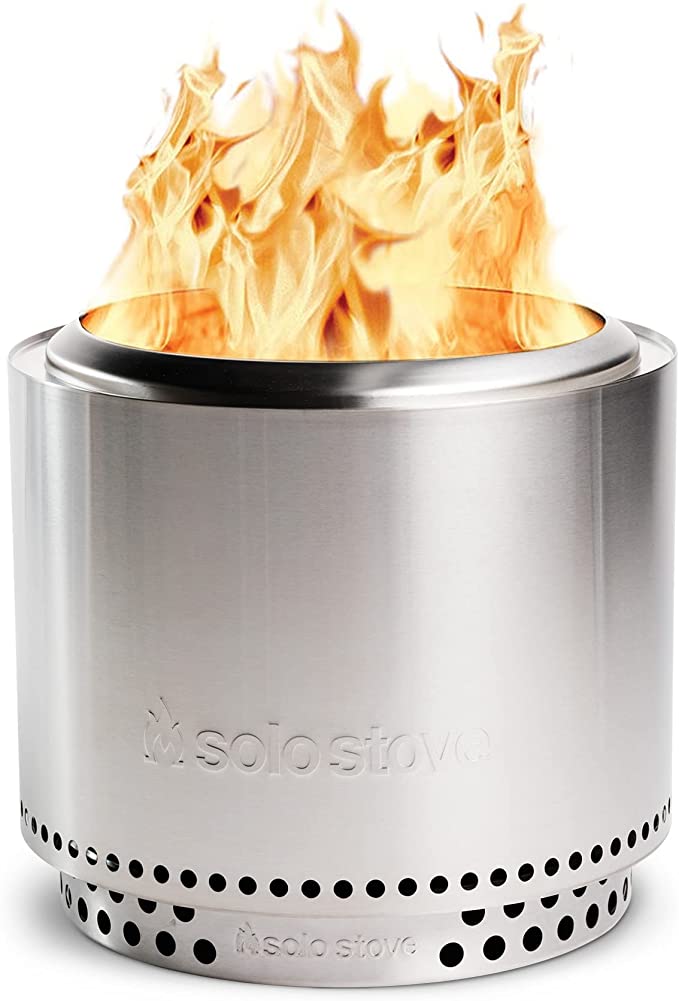 $349.99
About this item
MOST UNIQUE FIRE PIT: Bonfire pushes the limits of both combustion airflow efficiency and minimalist outdoor design with its all stainless steel construction. It was brilliantly engineered to provide a backyard fire experience that cannot be duplicated. The new 2.0 version features a removable base plate and ash pan for easy cleaning.
LESS SMOKE, MORE FLAME: The camping stove features our Signature 360° Airflow and double wall design with bottom vent holes for oxygen to feed the fire from below, creating a burst of hot air over the fire and reducing the smoke without the use of batteries and fans in your fireplaces. Enjoy a fire without the post-fire smell in your hair and clothes.
LONG LASTING & REMOVABLE ASH PAN: 304 stainless steel is highly durable, surprisingly lightweight, and won't cave under the pressure of an ultra-hot flame. Our new, removable ash pan rests under the base plate, catching all the fine ash in one place. For clean up just lift the base plate to remove the ash pan and clean out its contents. Quick and easy!
PORTABLE DESIGN & WITH STAND: Weighing in at just over 20 pounds, Bonfire is ready to go on the next adventure whenever you are. Just pack up your Bonfire in the included carry case, get moving and spark up a fire everywhere you go. Stand allows you to use your Bonfire in more places by protecting heat sensitive surfaces.
EASY TO USE: Making good moments should always be easy. This outdoor patio heater construction completely removes the need for parts and assembly! Just place Bonfire on the Stand and flip the ring - Ready! 16.75x19.5 inch size wood burning fire pit, fire pits for outside.