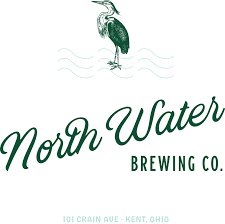 In this episode I talk about Covid screwing up my beercation plans for October. Never fear though as I was able to turn lemons into lemonade. I also talk once again about how crappy people are in craft beer Facebook pages, and I discuss a ridiculously dumb law proposed in West Virginia that would raise the excise tax 431%.
During the interview I sat down with Don Schjeldahl from North Water Brewing Company and we discuss how being a consultant that had an impeccable sense of choosing the right locations for certain businesses led him to an encounter with Ken Grossman, aka the brain trust behind Sierra Nevada Brewing. Later he used the knowledge he gained working with Sierra Nevada to plan and open a 7bbl brewery in Kent, Ohio.
Make sure to follow North Water Brewing Company on Facebook and Instagram @northwaterbrewing as well as visiting them on the web at www.northwaterbrewing.com
Check out our newest sponsor Flyby and their amazing hangover cure Recovery at https://www.flyby.co/?rfsn=5523769.4a2106
Make sure you check out our Pint Club which gives you the opportunity to win free Ohio craft beer shipped out by http://rivalrybrews.com. Rivalry now ships to 41 states, which means the Pint Club now has a farther reach. You can join the pint club by visiting https://pages.donately.com/thebrewerofseville/form/frm_c5fb3338f2c6
If you could also leave a rating or review wherever you listen to the podcast that would be greatly appreciated.
You can visit my website to listen to old episodes as well as checking out the Brewer of Seville swag store at http://www.thebrewerofseville.com.
Make sure to follow me on Facebook and Instagram at @thebrewerofseville.