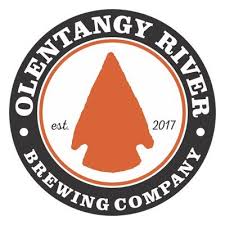 We return after a week off. In this episode I talk about the great beer journey we took in Indianapolis. The beer was amazing, the food was fantastic and the people were very friendly. I look forward to returning to Indianapolis again in the near future. In the news I talk about how excited I am for the return of BrewDog's Annual General Mayhem festival, better known as AGM. I also touch on the Australian hop harvest as well as the explosion of can beer sales in 2020.
In this week's interview I traveled to Olentangy River Brewing Company to discuss how things are going in the central part of Ohio. We sampled some fantastic beer and talked about the growth and development in the northern part of Columbus, and how it has impacted the craft beer industry. We also got into how the combination of a coffee roaster and craft brewery has been very successful for ORBC overall.
Make sure to follow Olentangy River Brewing Company. on Facebook at @olentangyriverbrewingcompany and Instagram @olentangyriverbrewingco as well as visiting them on the web at www.olentangyriverbrewingcompany.com
Check out our newest sponsor Flyby and their amazing hangover cure Recovery at https://www.flyby.co/?rfsn=5523769.4a2106
Make sure you check out our Pint Club which gives you the opportunity to win free Ohio craft beer shipped out by http://rivalrybrews.com. Rivalry now ships to 41 states, which means the Pint Club now has a farther reach. You can join the pint club by visiting https://pages.donately.com/thebrewerofseville/form/frm_c5fb3338f2c6
If you could also leave a rating or review wherever you listen to the podcast that would be greatly appreciated. You can visit my website to listen to old episodes as well as checking out the Brewer of Seville swag store at http://www.thebrewerofseville.com.
Make sure to follow me on Facebook and Instagram at @thebrewerofseville.