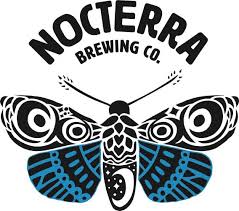 This week I talk about heading back to the gym after about 14 months off. I also discuss my plans for the Memorial Day weekend. In the news I talk about the sexism and racism that have recently been brought to light in the craft beer world.
In this week's interview I sit down with James Knott from Nocterra Brewing and discuss all of the great happenings going on at the Powell, Ohio brewery. Make sure to follow Nocterra Brewing Co. on Facebook and Instagram @nocterrabrewing as well as visiting them on the web at https://www.nocterrabrewing.com/home.html and see what they are brewing up.
Check out our newest sponsor Flyby and their amazing hangover cure Recovery at https://www.flyby.co/?rfsn=5523769.4a2106
Make sure you check out our Pint Club which gives you the opportunity to win free Ohio craft beer shipped out by http://rivalrybrews.com. Rivalry now ships to 41 states, which means the Pint Club now has a farther reach. You can join the pint club by visiting https://pages.donately.com/thebrewerofseville/form/frm_c5fb3338f2c6
If you could also leave a rating or review wherever you listen to the podcast that would be greatly appreciated.
You can visit my website to listen to old episodes as well as checking out the Brewer of Seville swag store at http://www.thebrewerofseville.com.
Make sure to follow me on Facebook and Instagram at @thebrewerofseville.