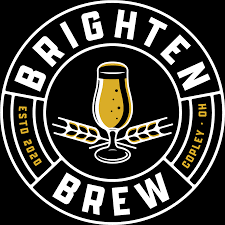 Coming 3/31/22
After 287 days I make my triumphant return to the air waves. In the opening of the first episode of season 3 I am joined by Ryan Primiano from Wrecking Crew Brew Works. In a new segment of the show called News and Views we tackle the topic of maintaining mental and physical health while being a part of the craft beer world. During this segment we discuss ways to maintain your health while partaking in the glorious liquid that is craft beer. We also discuss the Medina Beer Fest and the Medina beer path tour. The Medina beer fest will take place on April 23rd from 5:30 to 10:30pm at MAD Brewing. I will be giving away two tickets on April 16th and in order to get entered complete the following tasks:
In the second half of the show the second owner of Wrecking Crew Brew Works, Bob Vokac joins me to assist in my interview of Tom Robbins who is the co-owner and Master brewer of Brighten Brewing. We sample some amazing beer and discuss everything that's going on at Brighten including their new kitchen that will be opening very shortly as well as their mug club.
Go to https://www.eventbrite.com/e/2022-medina-beer-fest-tickets-271259904677 to get your tickets to the Medina Beer Fest Join the Pint Club by visiting my Patreon page at https://www.patreon.com/PintTalkingPintClub There are three tier levels and when you join the Pint Club you will get an opportunity to win a six pack of Ohio beer that is shipped by Rivalry Brews https://rivalrybrews.com/. You will also get a few coupon codes, and once every month you will be invited to a one-hour Q&A session on Facebook in which you can ask them anything you want about craft beer and the industry.
Make sure you visit Brighten Brewing on the web at https://www.brightenbrew.com/ to see what they are brewing up. You can also follow them on Facebook at https://www.facebook.com/brightenbrew and on Instagram at https://www.instagram.com/brighten_brewing.
Don't forget to visit my website at https://www.thebrewerofseville.com/ to catch up on old episodes and visit the BOS swag store.
Make sure you check out our friends at Wrecking Crew Brew Works on the web at https://www.wreckingcrewbrewworks.com/ and follow them on Facebook at https://www.facebook.com/Wreckingcrewbrewworks and Instagram at https://www.instagram.com/wreckingcrewbrewworks
You can also check out the Medina Brewery Passport on Facebook at https://www.facebook.com/MedinaCountyBreweryPassport/