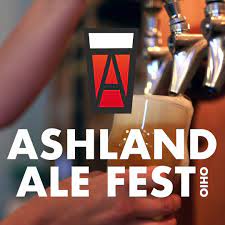 This week show has me at the Ashland Alefest. It was a fantastic day on so many levels. The weather was amazing, the beer was delicious, the food was delectable, the music was terrific, and the crowd was outstanding. In part two of the Ashland Alefest you will hear my visit with Pauly Fryman from JAFB , Jerome Miller from Schnitz Ale in Parma, Frank Estremera from Muskellunge Brewing, and my final guest was Doug Reynolds from Uniontown brewing. We also got visited by a snake charmer halfway through the event.
Take a minute to check out this week's sponsor Manscaped. If you are looking for the best male grooming products on the market, look no further than Manscaped. From the lawnmower 4.0 to the weed whacker nose and ear trimmer Manscaped has you covered. Headover to https://www.manscaped.com/
Don't forget to join the Pint Club by visiting my Patreon page at https://www.patreon.com/PintTalkingPintClub There are three tier levels and when you join the Pint Club you will get an opportunity to win a six pack of Ohio beer that is shipped by Rivalry Brews https://rivalrybrews.com/. You will also get a few coupon codes, and once every month you will be invited to a one-hour Q&A session on Facebook in which you can ask them anything you want about craft beer and the industry. In the very near future patrons will gain access to exclusive content that no one else is going to hear.
Don't forget to visit my website at https://www.thebrewerofseville.com/ to catch up on old episodes and visit the BOS swag store.
Please visit all of the breweries that were a part of this great weekend in Ashland, but more importantly check out the ones that visited with me which include
Phoenix Brewing Company
Website: https://www.phoenixbrewing.com/ IG @brewingphoenix FB @thephoenixbrewingcompany
Brewery 33
Website: https://brewery33.com/ IG @br3w3ryhockinghills FB @Br3w3ry
JAFB
Website: https://www.jafbbeer.com/ IG @jafbbeer FB @WoosterBrewery Schnitz Ale Website: https://schnitzalebrewery.com/ IG @schnitz_ale FB @schnitzalebrewery
Muskellunge Brewing
Website: http://muskellungebrewingcompany.com/ IG @muskellungebrewing FB @muskybrewco
Uniontown Brewing
Website: https://uniontownbrewing.com/ IG @uniontownbrewingco FB @uniontownbrewing
You can also check out the Medina Brewery Passport on Facebook at https://www.facebook.com/MedinaCountyBreweryPassport/
Check out our other sponsors: Blue Cooler - Shop for a high quality cooler at half the price. Go to: https://www.avantlink.com/click.php?tt=cl&merchant_id=fdaa7e76-35bf-4f93-a2f2-0ba0fd3f2dcd&website_id=1b4fdbbe-e41e-40ba-a3b4-8cd9bcb808a9&url=https%3A%2F%2Fbluecoolers.com%2F
Shirts on Tap at https://shirtsontap.com/ and use the code rq7szrFor $10 off your first order.