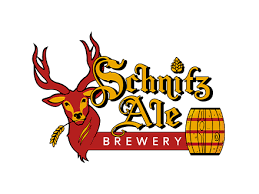 This week Bob and I discuss a few news stories that discuss the decline of Hard Seltzer and the projected growth of the craft beer market. This of course leads me to this week's guest Jerome Moore who is the head brewer over at Schnitz. The samplings were delicious and included Coach Dunkel, a cold IPA known as Schnitzing in which they collaborated with 8th Day Brewing, a Marzen known as Zen Master, and finally a 10.5% NEIPA known as Boozendorf. In the "Just One More" segment we taste Mama Bui which is a Triple NEIPA from Clag Brewing.
Support the show by doing your Amazon shopping through our affiliate link. For every purchase you make on Amazon through the link, our show gets a little commission. https://www.amazon.com/?tag=thebrewerof08-20
Don't forget to join the Pint Club by visiting my Patreon page at https://www.patreon.com/PintTalkingPintClub There are four tier levels and when you join the Pint Club you will get an opportunity to win a six pack of Ohio beer that is shipped by Rivalry Brews https://rivalrybrews.com/. You will also get a few coupon codes, and once every month you will be invited to a one-hour Q&A session on Facebook in which you can ask them anything you want about craft beer and the industry. In the very near future patrons will gain access to exclusive content that no one else is going to hear.
Don't forget to visit my website at https://www.thebrewerofseville.com/ to catch up on old episodes and visit the BOS swag store.
Make sure to visit our friends at Schnitz Ale in person at 5729 Pearl Rd, Parma, OH 44129. You can also check them out on the internet at https://schnitzalebrewery.com/ and on IG @schnitz_ale as well as FB @schnitzalebrewery
Make sure you check out our friends at Wrecking Crew Brew Works on the web at https://www.wreckingcrewbrewworks.com/ and follow them on Facebook at https://www.facebook.com/Wreckingcrewbrewworks and Instagram at https://www.instagram.com/wreckingcrewbrewworks
Check out our other sponsors: Blue Cooler - Shop for a high quality cooler at half the price. Go to: https://www.avantlink.com/click.php?tt=cl&merchant_id=fdaa7e76-35bf-4f93-a2f2-0ba0fd3f2dcd&website_id=1b4fdbbe-e41e-40ba-a3b4-8cd9bcb808a9&url=https%3A%2F%2Fbluecoolers.com%2F
Shirts on Tap at https://shirtsontap.com/ and use the code rq7szr For $10 off your first order. Support the show by doing your