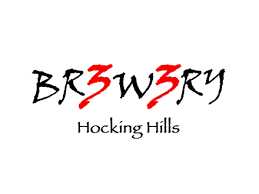 This week I travel to Logan, Ohio and visit with Dave Kornmiller at Brewery 33. Opened since 2017, Brewery 33 is in the Hocking Hills area of Southeastern Ohio. The brewery operates a 5-barrel system with 10 5-barrel fermenters. Dave used to help his dad brew beer as a kid and that is what sparked his interest. Dave began his journey to opening a brewery in 2015, and by 2017 Brewery 33 was born. During the episode we try Dave's Festbeer, Hibiscus and Blood Orange Saison, a pale ale, and a mango Gose.
Get 20% off + free shipping with the code PIINTTALKING at manscaped.com. That's 20% off + free shipping with the code PIINTTALKING at manscaped.com.
Support the show by doing your Amazon shopping through our affiliate link. Just click the link here or on my website and do your shopping as you would normally. With every purchase you make using the link the podcast gets a little commission kick back. https://www.amazon.com?&linkCode=ll2&tag=thebrewerof0f-20&linkId=508b80c5f61935cee690c0e883386653&language=en_US&ref_=as_li_ss_tl
Please consider becoming a member of the Pint Club by visiting my Patreon page at https://www.patreon.com/PintTalkingPintClub There are four tier levels and when you join the Pint Club you will get an opportunity to win a six pack of Ohio beer that is shipped by Rivalry Brews https://rivalrybrews.com/. You will also get a few coupon codes, and you'll get early access to the show.
Don't forget to visit my website at https://www.thebrewerofseville.com/ to catch up on old episodes and visit the newly renovated BOS swag store. I have added several new colors and styles of Tees and Hoodies.
Make sure to follow Brewery 33 on IG @br3w3ryhockinghills and on Facebook @br3w3ry. You can also head over to their website at https://brewery33.com/ and see what's going on.
Make sure you check out our friends at Wrecking Crew Brew Works on the web at https://www.wreckingcrewbrewworks.com/ and follow them on Facebook at https://www.facebook.com/Wreckingcrewbrewworks and Instagram at https://www.instagram.com/wreckingcrewbrewworks Check out our other sponsors:
Join the American Homebrewers Association and get access to hundreds of award-winning recipes as well as countless informative articles. Follow this link and use the code PintTalking for $5 off your membership. https://www.homebrewersassociation.org/support-the-aha/?promo=the-Brewer-of-Seville.
Blue Cooler - Shop for a high quality cooler at half the price. Go to: https://www.avantlink.com/click.php?tt=cl&merchant_id=fdaa7e76-35bf-4f93-a2f2-0ba0fd3f2dcd&website_id=1b4fdbbe-e41e-40ba-a3b4-8cd9bcb808a9&url=https%3A%2F%2Fbluecoolers.com%2F
Shirts on Tap at https://shirtsontap.com/ and use the code rq7szr For $10 off your first order.