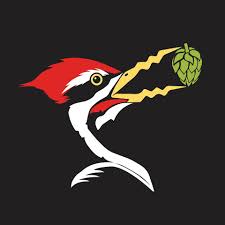 This week I travel to Chagrin Falls, Ohio and visit with my old friends at Crooked Pecker Brewing Company. I sat down with Erik and Bobby from Crooked Pecker, and it was tons of fun. We discussed their beer, and how they survived through the Pandemic. We learned about Erik's love of water parks and how that could play into a Crooked Pecker expansion. Basically, this episode was all over the place, but it was a load of fun and I highly suggest you listen.
Support the show by doing your Amazon shopping through our affiliate link. Just click the link here or on my website and do your shopping as you would normally. With every purchase you make using the link the podcast gets a little commission kick back. https://www.amazon.com?&linkCode=ll2&tag=thebrewerof0f-20&linkId=508b80c5f61935cee690c0e883386653&language=en_US&ref_=as_li_ss_tl
Please consider becoming a member of the Pint Club by visiting my Patreon page at https://www.patreon.com/PintTalkingPintClub There are four tier levels and when you join the Pint Club you will get an opportunity to win a six pack of Ohio beer that is shipped by Rivalry Brews https://rivalrybrews.com/. You will also get a few coupon codes, and you'll get early access to the show. Don't forget to visit my website at https://www.thebrewerofseville.com/ to catch up on old episodes and visit the newly renovated BOS swag store. I have added several new colors and styles of Tees and Hoodies.
Make sure to follow Crooked Pecker Brewing on FB and IG @crookedpecker. You can also head over to their website at https://www.crookedpeckerbrewing.com/ and see what's going on.
Make sure you check out our friends at Wrecking Crew Brew Works on the web at https://www.wreckingcrewbrewworks.com/ and follow them on Facebook at https://www.facebook.com/Wreckingcrewbrewworks and Instagram at https://www.instagram.com/wreckingcrewbrewworks
Check out our other sponsors: Join the American Homebrewers Association and get access to hundreds of award-winning recipes as well as countless informative articles. Follow this link and use the code PintTalking for $5 off your membership. https://www.homebrewersassociation.org/support-the-aha/?promo=the-Brewer-of-Seville.
Blue Cooler - Shop for a high quality cooler at half the price. Go to: https://www.avantlink.com/click.php?tt=cl&merchant_id=fdaa7e76-35bf-4f93-a2f2-0ba0fd3f2dcd&website_id=1b4fdbbe-e41e-40ba-a3b4-8cd9bcb808a9&url=https%3A%2F%2Fbluecoolers.com%2F
Shirts on Tap at https://shirtsontap.com/ and use the code rq7szr For $10 off your first order.