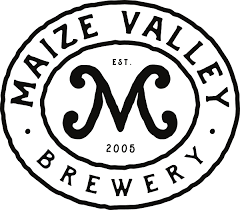 This week I am joined once again by Bob Vokac from Wrecking Crew Brew Works for the opening of the show. In a new segment of the show called News and Views we discuss the topic of supply chain shortage issues and the impact it is having on brewing industry. We talked about alternative options to avoid supply chain issues as well as how to prepare for the impending shortages that we are sure to face in 2023. The Medina beer fest will take place on April 23rd from 5:30 to 10:30pm at MAD Brewing. The event is sold out, but I will be giving away two tickets on April 16th and in order to get entered complete the following tasks:
Follow and like my page on Facebook at https://www.facebook.com/TheBrewerOfSeville
Follow and like my page on Instagram at https://www.instagram.com/thebrewerofseville/
Email me at info@thebrewerofseville.com and tell me why I should give you these tickets.
In the second half of the show, I travel down to Maize Valley Brewing in Hartville, Ohio. I spoke with Jake Turner who is the head brewer. Jake has been a part of Maize Valley since they started in 2014. As a former medic in the military and a former fireman Jake has faced a number of high stress situations, and because of his past careers he finds brewing to be the least stressful career he has ever had. Jake and I tasted his California Common, German Pils, West Coast IPA, and BA Imperial Stout. Jake sheds a light on how diverse Maize Valley is and how that has translated into success even throughout the pandemic.
Join the Pint Club by visiting my Patreon page at https://www.patreon.com/PintTalkingPintClub There are three tier levels and when you join the Pint Club you will get an opportunity to win a six pack of Ohio beer that is shipped by Rivalry Brews https://rivalrybrews.com/. You will also get a few coupon codes, and once every month you will be invited to a one-hour Q&A session on Facebook in which you can ask them anything you want about craft beer and the industry.
Make sure you visit Maize Valley Brewing on the web at https://www.maizevalley.com/ to see what they are brewing up. You can also follow them on Facebook at https://www.facebook.com/Ohiowine and on Instagram at https://www.instagram.com/maize_valley_/
Don't forget to visit my website at https://www.thebrewerofseville.com/ to catch up on old episodes and visit the BOS swag store.
Make sure you check out our friends at Wrecking Crew Brew Works on the web at https://www.wreckingcrewbrewworks.com/ and follow them on Facebook at https://www.facebook.com/Wreckingcrewbrewworks and Instagram at https://www.instagram.com/wreckingcrewbrewworks
You can also check out the Medina Brewery Passport on Facebook at https://www.facebook.com/MedinaCountyBreweryPassport/
Make sure you check out this week's sponsors Blue Cooler - Shop for a high quality cooler at half the price. Go to: https://www.avantlink.com/click.php?tt=cl&merchant_id=fdaa7e76-35bf-4f93-a2f2-0ba0fd3f2dcd&website_id=1b4fdbbe-e41e-40ba-a3b4-8cd9bcb808a9&url=https%3A%2F%2Fbluecoolers.com%2F Enter the code BLUE10 at checkout to save 10% your entire order.
Also don't forget to visit Shirts on Tap at https://shirtsontap.com/ and use the code rq7szr For $10 off your first order.