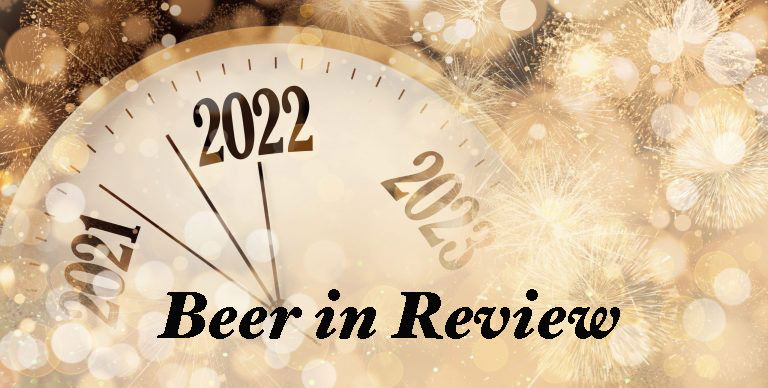 This week Bob and I get together with the gang from Necronomipod podcast to discuss the year in beer for 2022. From the beginning of the show Hijinx ensues. During the show we discussed Stone successfully defeating Molson Coors in court, and then we immediately talk about Sapporo purchasing Stone brewing for pennies on the dollar. We also discuss another acquisition that occurred in September when Monster Energy Drink purchased CanArchy. We reveal the 2022 top 10 beers checked in according to Untappd, and we also chat about the top 10 breweries that received 5-star reviews, and the top 10 beer styles checked in for 2022. During the episode we sampled beers from Stone, 3 Floyds, Yuengling, my home brewery, and then we cracked open the most God awful tasting hard soda from Mountain Dew. Overall, it was a great episode and a lot of fun recording with Dave, Ian, and Mike. Cheers to 2022 and here's hoping for an awesome 2023.
Make sure to follow Necronomipod on FB and IG @necronomipod. You can also head over to their website at https://www.necronomipod.com/home and see what's going on.Check out our other sponsors:
Make sure you check out our friends at Wrecking Crew Brew Works on the web at https://www.wreckingcrewbrewworks.com/ and follow them on Facebook at https://www.facebook.com/Wreckingcrewbrewworks and Instagram at https://www.instagram.com/wreckingcrewbrewworks
Support the show by doing your Amazon shopping through our affiliate link. Just click the link here or on my website and do your shopping as you would normally. With every purchase you make using the link the podcast gets a little commission kick back. https://www.amazon.com?&linkCode=ll2&tag=thebrewerof0f-20&linkId=508b80c5f61935cee690c0e883386653&language=en_US&ref_=as_li_ss_tl
Please consider becoming a member of the Pint Club by visiting my Patreon page at https://www.patreon.com/PintTalkingPintClub There are four tier levels and when you join the Pint Club you will get an opportunity to win a six pack of Ohio beer that is shipped by Rivalry Brews https://rivalrybrews.com/. You will also get a few coupon codes, a Pint Talking Sticker, early released ad free version of this show, a beer on your birthday, and in 2023 you'll also start receiving a bonus show once a month.
Don't forget to visit my website at https://www.thebrewerofseville.com/ to catch up on old episodes and visit the newly renovated BOS swag store. I have added several new colors and styles of Tees and Hoodies.
Join the American Homebrewers Association and get access to hundreds of award-winning recipes as well as countless informative articles. Follow this link and use the code PintTalking for $5 off your membership. https://www.homebrewersassociation.org/support-the-aha/?promo=the-Brewer-of-Seville.
Shirts on Tap at https://shirtsontap.com/ and use the code rq7szr For $10 off your first order.