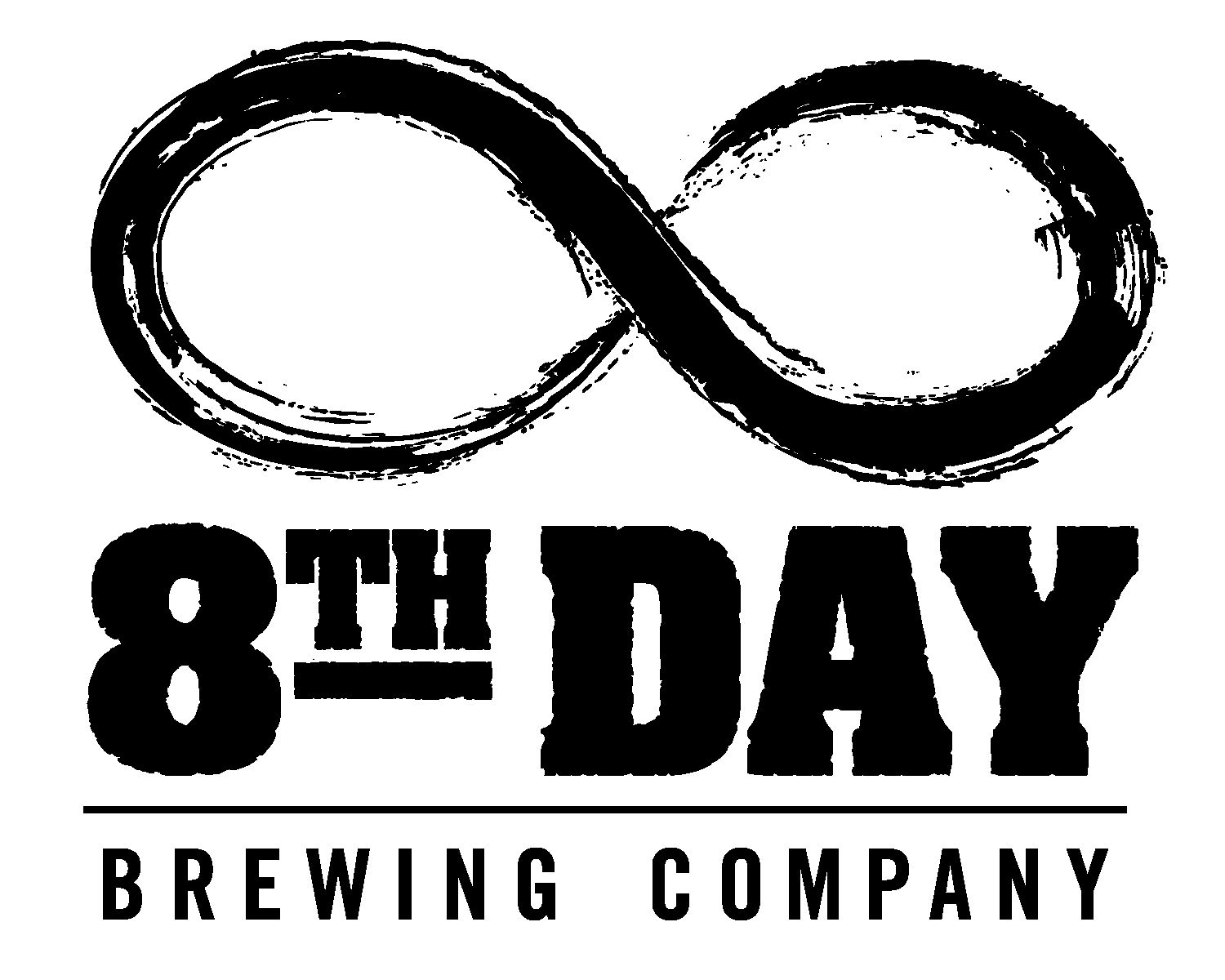 This week Bob and I celebrate the 50th episode. Actually, we just mention it and then we drink a really huge barrel aged Imperial Stout in commemoration. Bob and I talk about the beer fest that took place in Medina this past weekend, and in the news and views segment we tackle the topic of satellite tap rooms versus distribution expansion as a means of growing a brewery. Remember, you can email the show at feedback@thebrewerofseville.com and submit questions for our upcoming interviews, and now we have a new after-hours drunk hotline for the podcast. The number is 330-271-0874. Give us a call and leave your drunk messages and if they are good enough, we just might play them on air.
In the second half of the show, I travel up to 8th Day Brewing in Auburn, Ohio, and talk with one of the owners/brewer Matt Boddy. We discussed how he went from working a full-time construction job to becoming a full-time brewery owner and brewer. During the interview we sampled some amazing beers from Matt including a killer Kolsch, a fantastic Irish Ale, a solid West Coast IPA, and an amazing NEIPA. Stop in to see Matt at 8th Day Brewing Thursday thru Sunday. They are located at 11782 Washington St, Chagrin Falls, OH.
Don't forget to join the Pint Club by visiting my Patreon page at https://www.patreon.com/PintTalkingPintClub There are three tier levels and when you join the Pint Club you will get an opportunity to win a six pack of Ohio beer that is shipped by Rivalry Brews https://rivalrybrews.com/. You will also get a few coupon codes, and once every month you will be invited to a one-hour Q&A session on Facebook in which you can ask them anything you want about craft beer and the industry.
Make sure you visit Eighth Day Brewing on the web at https://www.8thdaybrewing.com/ to see what they are brewing up. You can also follow them on Facebook at https://www.facebook.com/8thDayBrewing/ and on Instagram at https://www.instagram.com/8thdaybrewingco/
Don't forget to visit my website at https://www.thebrewerofseville.com/ to catch up on old episodes and visit the BOS swag store.
Make sure you check out our friends at Wrecking Crew Brew Works on the web at https://www.wreckingcrewbrewworks.com/ and follow them on Facebook at https://www.facebook.com/Wreckingcrewbrewworks and Instagram at https://www.instagram.com/wreckingcrewbrewworks
You can also check out the Medina Brewery Passport on Facebook at https://www.facebook.com/MedinaCountyBreweryPassport/
Make sure you check out this week's sponsors Blue Cooler - Shop for a high quality cooler at half the price. Go to: https://www.avantlink.com/click.php?tt=cl&merchant_id=fdaa7e76-35bf-4f93-a2f2-0ba0fd3f2dcd&website_id=1b4fdbbe-e41e-40ba-a3b4-8cd9bcb808a9&url=https%3A%2F%2Fbluecoolers.com%2F Enter the code BLUE10 at checkout to save 10% your entire order.
Also don't forget to visit Shirts on Tap at https://shirtsontap.com/ and use the code rq7szr For $10 off your first order.