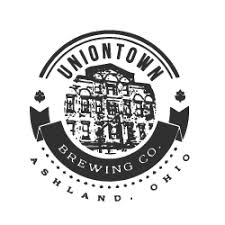 This week I sat down with Doug Reynolds at Uniontown Brewing in Ashland, Ohio. Doug has been on the show a couple of times before, but the last time we sat down in the tap room was November of 2020. Doug talked to me about some of the growth that has happened at Uniontown over the past couple of years including adding a new fermenter and the addition of more tap handles. We discussed how inflation has impacted them on both the food and beer side of things. Doug also broke the news to us that they pulled the trigger on a new canning line that will be in place by the end of June.
Beer Selection:
Casa De UBC - Mexican Lager 4.7%
Idle Hour – DIPA 7.5%
William Montgomery – English Pale Ale 6.5%
Studebaker Blonde Stout – 6.7%
You can find Uniontown Brewing Company on the web at https://uniontownbrewing.com/ and you can also see them on FB at @uniontownbrewing and IG at @uniontownbrewingco. Make sure to get your tickets to the 3rd annual Ashland Alefest. This year it takes place on June 17th from 4pm-8pm in downtown Ashland. Enjoy beer from over 30 breweries, food trucks, and live music. Get your tickets here: https://www.eventbrite.com/e/ashland-ale-fest-tickets-585900182217 You can also go to my Facebook page and enter to win 2 VIP tickets for the event. These tickets will get you in to the event an hour early and you'll get extra drink tickets. Go to https://www.facebook.com/plugins/post.php?href=https%3A%2F%2Fwww.facebook.com%2FTheBrewerOfSeville%2Fposts%2Fpfbid0g5b3BnmaWnSh9txsTVUP29D1ga4md9eyJz8keUo6a9FK4AQNFqgYE7LHxgfnxRNXl and get entered into the drawing. Support the show by doing your Amazon shopping through our affiliate link. Just click the link here or on my website and do your shopping as you would normally. With every purchase you make using the link the podcast gets a little commission kick back. https://www.amazon.com?&linkCode=ll2&tag=thebrewerof0f-20&linkId=508b80c5f61935cee690c0e883386653&language=en_US&ref_=as_li_ss_tl Please consider becoming a member of the Pint Club by visiting my Patreon page at https://www.patreon.com/PintTalkingPintClub There are four tier levels and when you join the Pint Club you will get an opportunity to win a six pack of Ohio beer that is shipped by Rivalry Brews https://rivalrybrews.com/. You will also get a few coupon codes, a Pint Talking Sticker, and you'll also get the early released ad free version of this show. Don't forget to visit my website at https://www.thebrewerofseville.com/ to catch up on old episodes and visit the newly renovated BOS swag store. I have added several new colors and styles of Tees and Hoodies. Make sure you check out our friends at Wrecking Crew Brew Works on the web at https://www.wreckingcrewbrewworks.com/ and follow them on Facebook at https://www.facebook.com/Wreckingcrewbrewworks and Instagram at https://www.instagram.com/wreckingcrewbrewworks Check out our other sponsors: North East Ohio Craft Brewery News – Check out one of the best sources for craft beer news in Northeast Ohio. You can also find them on Facebook at @ NEOCBN. https://neocraftbrewerynews.com/?fbclid=IwAR1W2i4nKp2fCO0jpQEnZE0ekO8oRYRbK8u6hI16wek8T2CGUvWntZ_FWKo Join the American Homebrewers Association and get access to hundreds of award-winning recipes as well as countless informative articles. Follow this link and use the code PintTalking for $5 off your membership. https://www.homebrewersassociation.org/support-the-aha/?promo=the-Brewer-of-Seville. Shirts on Tap at https://shirtsontap.com/ and use the code rq7szr For $10 off your first order.